Przyjrzyjmy się bliżej najnowszym skórkom Pool Party!
Patch 10.13 – kiedy?
Patch 10.13 jest planowany na środę, 24 czerwca 2020 r.
Zwiastun skórek
Pool Party 2020
Kliknij dowolny obrazek, aby go powiększyć.
Pool Party Heimerdinger
1350 RP
Through the combination of precise schematics and top-of-the-line construction tools, Heimerdinger's next sand castle creation will be his grandest iteration yet! Assuming Syndra doesn't land on it again…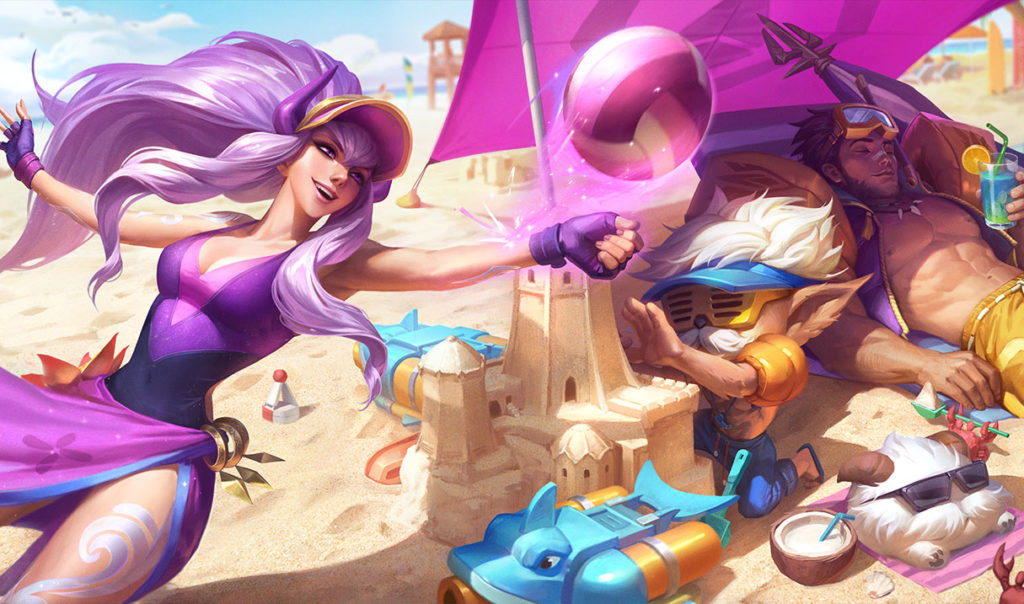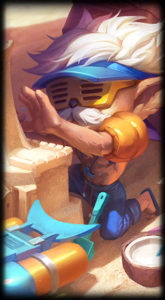 Chromy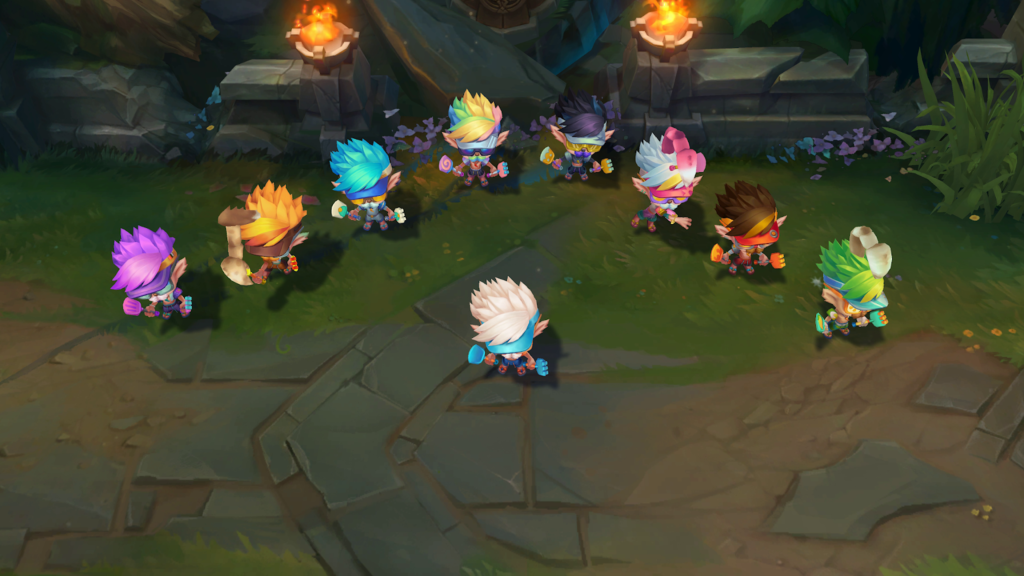 Pool Party Orianna
1350 RP
With her latest outfit, Orianna is finally able to submerge completely in aquatic biomes. This brings her great joy, as a day at the beach previously required subsequent weeks of scrubbing salt, sand, and sometimes an angry crab out of her gears.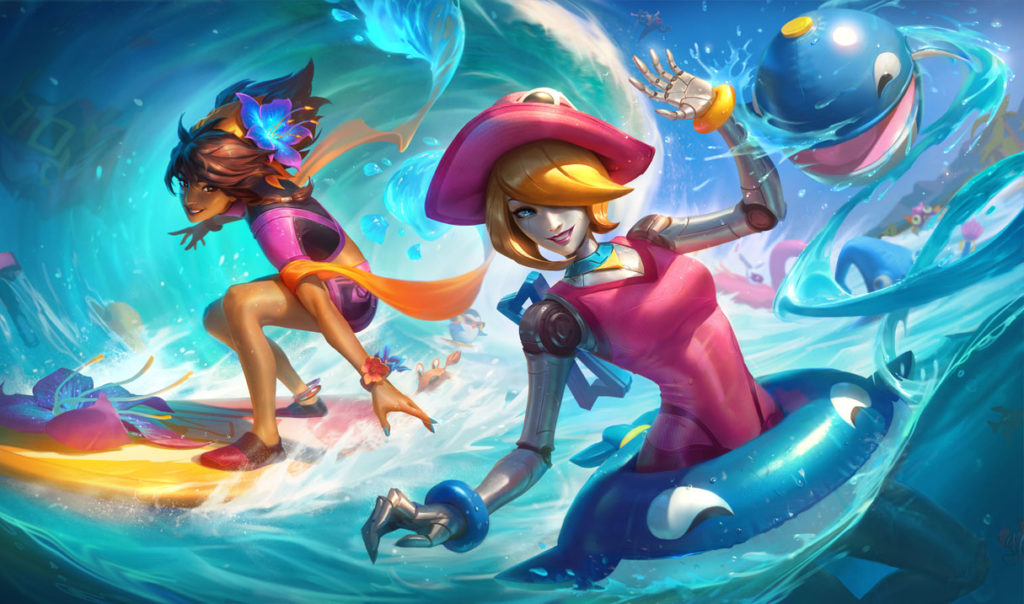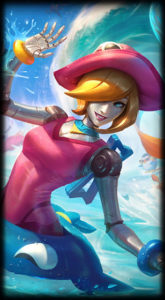 Chromy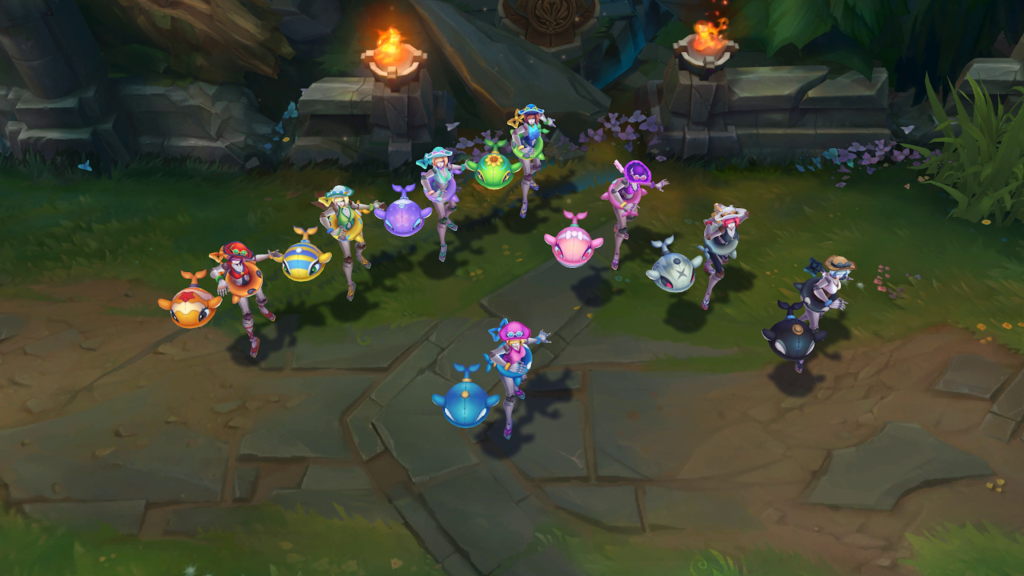 Pool Party Jarvan IV
1350 RP
For Jarvan, there's nothing more relaxing than hanging out at the beach. No kingdoms to run, no thrones to sit on (save for his favorite beach chair), just the sound of the waves and, if he listens closely, the faint whistle of a volleyball being spiked directly at him…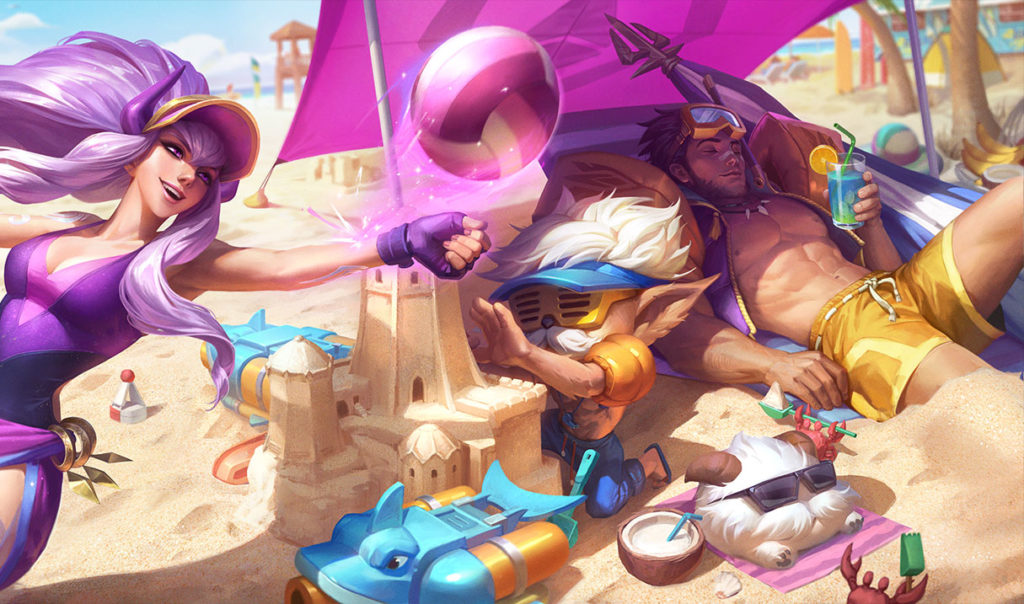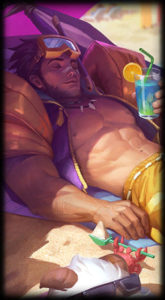 Chromy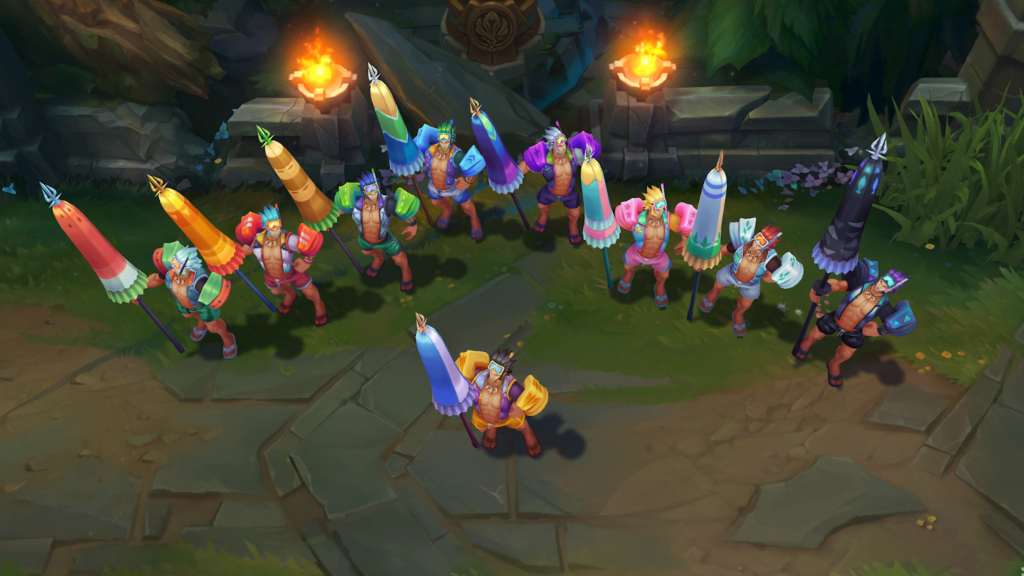 Pool Party Taliyah
1350 RP
Taliyah once attempted to describe surfboarding to a perplexed Jarvan, using such terms as "get pitted", "tubular", and "ride the barrel". She's pretty sure he still has no idea what she was talking about.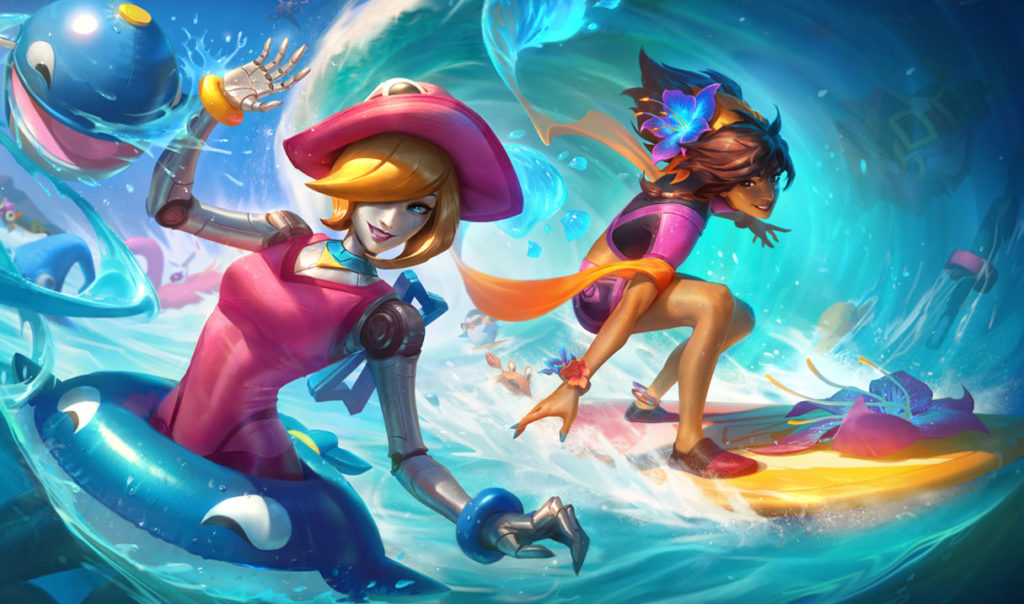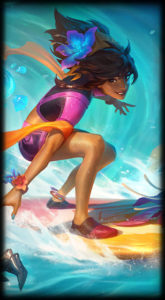 Chromy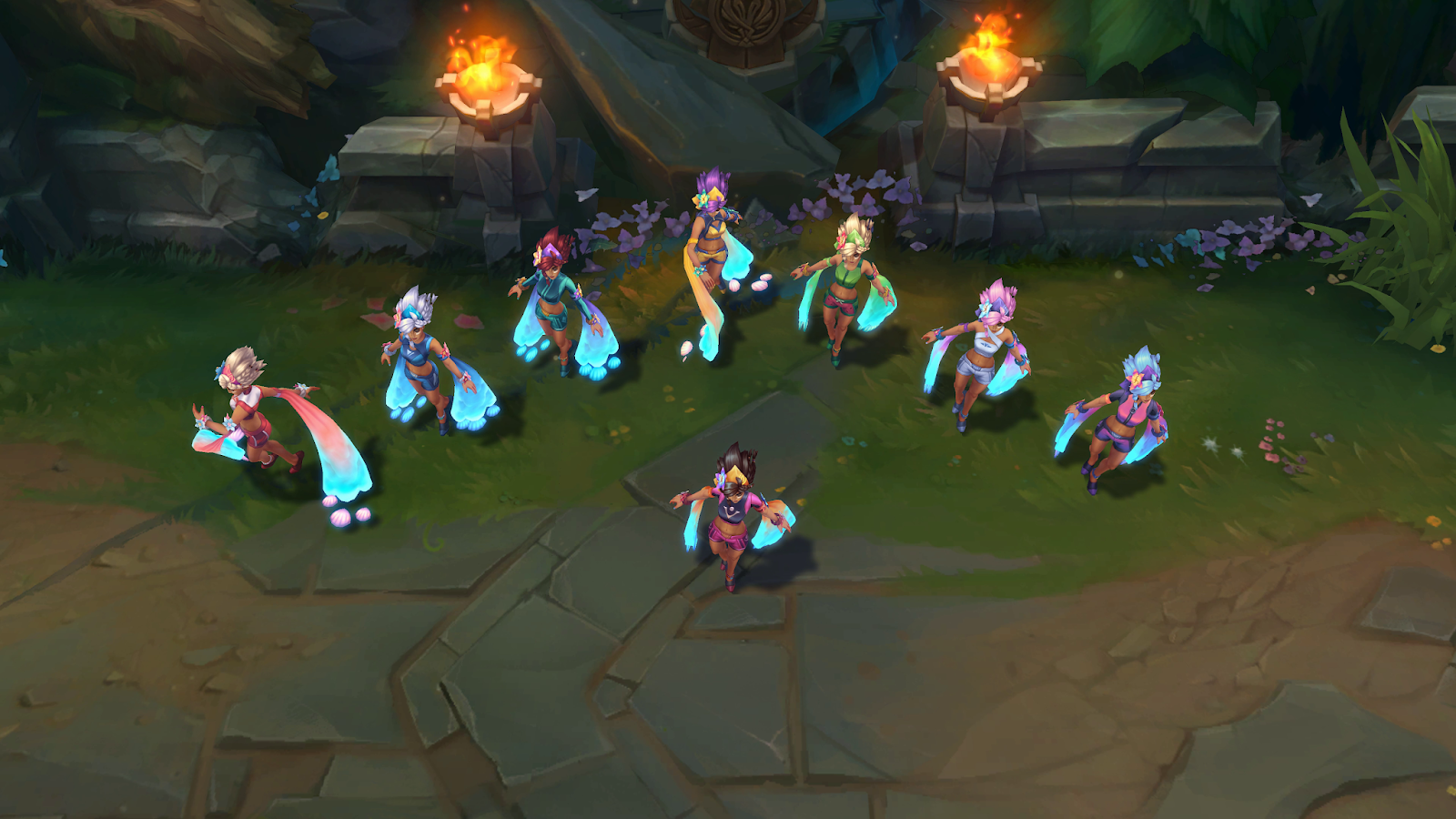 Pool Party Syndra
1350 RP
Now that Syndra's aced all her opponents, it's time for her final test: prevent any rogue volleyballs from hitting her friends. Again.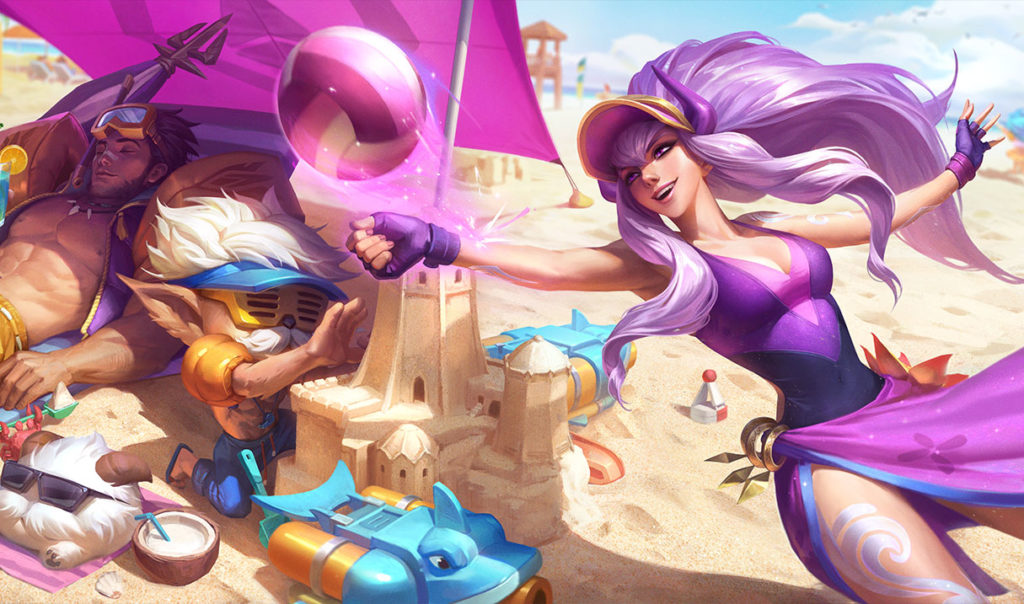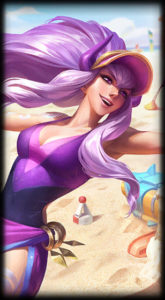 Chromy